Waldeck Named President of the Lee and Rock & Republic Brands
Tags: Corporate News Brand News
Waldeck Named President of the Lee and Rock & Republic Brands
May 31, 2017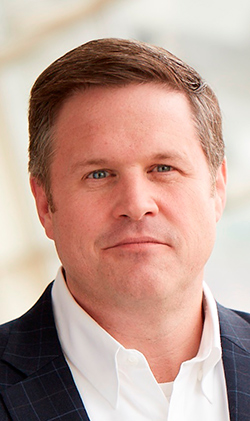 The new president of the Lee® and Rock & Republic® brands, Chris Waldeck, is returning home.
Waldeck is a Kansas City native and returns to the city that has been the home of the Lee brand for the past 100 years.
"I'm excited to have the opportunity to lead such an iconic American brand," Waldeck said. "As I step into my new role, I'm looking forward to working with the passionate and talented Lee team to continue to build on the brand's heritage and deliver amazing products to our consumers."
Waldeck has more than 20 years of industry experience and joins the Lee and Rock & Republic brands from Reebok International Ltd. He was most recently the company's vice president and general manager and was responsible for brand marketing, merchandising, public relations, finance, operations and led a growth platform across wholesale, retail and e-commerce channels.
"I'm thrilled for Chris to join Lee and Rock & Republic and eager to partner with him and the team to propel the business," said Phil McAdams, President of Jeanswear Americas, VF. "He has a passion for the intersection of lifestyle and brand which enables him to reach a broad base of consumers – especially those who engage actively in their apparel as a reflection of who they are and aspire to be."
More information about the appointment is available here.